You might not have the time spare to volunteer, but there are plenty of other ways in which you can help the Uckfield Volunteer Centre and keep our vital services running.
Donations
You can make a donation to support the Uckfield Volunteer Centre by:
Bank transfer to Uckfield Volunteer Centre, account number 23049568 and sort code 30 99 08, or
Cheque payable to Uckfield Volunteer Centre. This can be hand delivered or posted to the Volunteer Centre.
Present at a community lunch or training event
We run community lunches aimed at informing, training and entertaining local charities and businesses. If you are an expert in your field this is the perfect opportunity to share your knowledge for the benefit of others.
We also provide regular training and networking events on subjects such as social media, Powerpoint presentations, governance and volunteer management. Could you present at one of these? These events are for the benefit of our Charity Members and Business Sponsors.
Invite us to your school, college, business or organisation
As part of our volunteering outreach program we welcome any opportunities to share the benefits of volunteering in Uckfield and the local area.
Individual membership
Why not support us by becoming an individual member for £12 a year? Your membership will help us to run the Volunteer Centre and maintain our Community Hub services. Enjoy discounted office services, invites to our events and a vote at our AGM. Contact us.
Give as you Live
Give as you Live is a brilliant way to help charities out whilst you shop online. Simply create an account with Give as you Live, choose us as your charity, and when you shop at one of over 6000 online retailers, visit them through Give as you Live's website and in turn they'll donate to us as thanks for your custom.
Click the button to visit our Give as you Live page: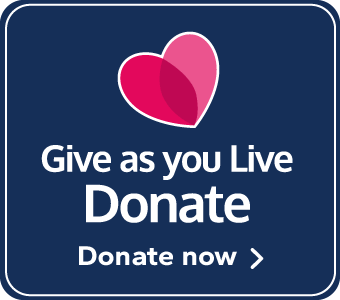 Easyfundraising
Shop online via Easyfundraising and support us at the same time. In partnership with over 7000 brands, each time you buy something having created an account and followed our link, they'll make a donation to us for the extra custom.
Use the QR code to get started: